Developers Coming Your Way Fast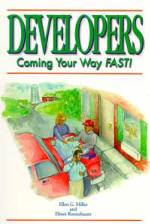 Developers Coming
Your Way Fast
Go to Order Page

Remember when adding five new connections was a busy year? When development happened only to the large utilities? When fire flows weren't even discussed? Today, thousands of mid-sized and smaller water and wastewater utilities find developers at their door, along with an engineer and attorney. Those developers want action, now.
What spurs them on? A robust economy, aging baby boomers seeking rural tranquility and low interest rates lead the list. The result: Residential subdivisions and commercial/business developments popping up in what was a soybean field just six months ago.
Development is a double-edged sword. Yes, it brings new tax base, jobs and customers. But it can also bring risks. Those risks range from developers not paying their fair share, to legal challenges because the system didn't adhere to its policies and ordinances. Many of the smallest systems have no policies.
Boards/councils, development is the new frontier. It brings your system into the cross-hairs of three huge national issues: Economic development, quality of life and environmental protection. That's why so many eyes watch what your system does or doesn't do. Your errors and omissions may end up before a regulatory agency, court of law, or for sure the court of public opinion.
Thirty in-depth interviews were conducted nationally with utilities, developers and industry experts. Special appreciation goes to Jason Green, General Manager and Program Specialist, Oregon Association of Water Utilities, for his insights and sharing of association materials. Many thanks go to the persons interviewed.
Final thanks go to Rich Becker, Becker Design, Prairie Village, KS for the layout and cartoons that have gained national approval for the entire Water Board Bible series.
Developers: Coming your way fast! is dedicated to the thousands of water and wastewater systems now in the development game. Its high stakes include the major items in our culture: Money, power, jobs and prestige.
We hope this handbook helps you, the owner, to set up an effective working relationship with developers. Your community is counting on that relationship to help achieve its desired future. When done right, the partnership between utility and developer will result in jobs and quality of life that your children and grandchildren will enjoy.
Ellen G. Miller
Elmer Ronnebaum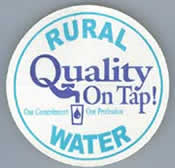 View items by category

ARWA and QOT Apparel & Merchandise

Facility Security Signs

Manuals
- Developers Coming Your Way Fast
- Practical Personnel Management for Small Systems
- Getting Results From Your Experts
- Water Board Bible
Quality on Tap
To view examples of how the Quality on Tap logo can be used, please click on a thumbnail below to view a larger picture.
Open for Registration

Operator Certification Classes
Water III-IV | Oct 10th, 2023
WW I-II | Oct 16th, 2023
Water I-II | Oct 17th, 2023
Learn More

See all open CEH classes
in our new training section at
training.alruralwater.com

Water University
Utility Management Certification
Learn More

Schedule your own
On-site CEH Training
Earn CEHs

Water Loss Protection
The ARWA/NRWA ServLine Program protects your utility against losses from customers' water leaks, and provides the opportunity for them to add service line repair replacement protection.
Learn more.
---
Pay Online
Pay any ARWA invoice online.
Pay Online
---
ARWA
Alabama Rural Water Association is a non-profit organization representing water and wastewater systems serving rural communities and towns and commercial firms which support these systems.
We provide assistance to comply with State and Federal regulations, to help with management and operational problems, and to stimulate training initiatives.
GET IN TOUCH
Alabama Rural Water Association
2576 Bell Road
Montgomery AL 36117 
Phone: (334) 396-5511
Fax: (334) 396-7090 
Email: arwa@alruralwater.com
Website: www.alruralwater.com