John A. Garrett Scholarship News
2022 Scholarship Program

Read about
Past scholarship recipients
The application deadline for this year is March 31, 2022.
---
Get your Scholarship Application Package Today!
We'll be accepting packages from Febuary 1st, 2022 through March 31st, 2022.
2022 Scholarship Application Package <-- Click that.
The Alabama Rural Water Association offers educational scholarships annually to deserving individuals through the John A. Garrett Scholarship Fund. Six scholarships are offered to individuals who meet the criteria described.
Two recipients will be selected from each of three regions North, Central and South, as shown on the Alabama Map in the amount of $750 per recipient.
We ask that you provide each of your employees who may be interested or have children who are interested a copy of this package. Where more than one child in a family or more than one employee in a utility is interested, each is eligible to apply. The application must be completed in its entirety and the utility must be a current member of the Alabama Rural Water Association.
To insure continued growth in the number of certified water and wastewater operators in the State of Alabama, three of the six scholarships will be offered to individuals striving to enhance their professionalism by attending Alabama Water or Wastewater Operator Certification Courses for Grades I-IV certification examination preparation. This is offered to expand the educational opportunities of those individuals interested in water and wastewater industry careers. We hope you will take advantage of this opportunity.
Please note the application package must be postmarked no later than March 31, 2022. Any package received with a later postmark will not be considered.
If you have any questions, please call the ARWA office at (334) 396-5511.
---
Meet our Most Recent Scholarship Recipients
ARWA Provides Educational Assistance
Scholarships Awarded
Congratulations to all who applied and especially to those selected as the winners!
Each year, the month of May brings another school year to a close. It is also a time to offer assistance to many graduates who are interested in continuing their goals to include a higher educational degree or certification.
Applicants are judged on scholastic and leadership abilities as well as their community involvement. For last year, the following winners were selected.
Northern Region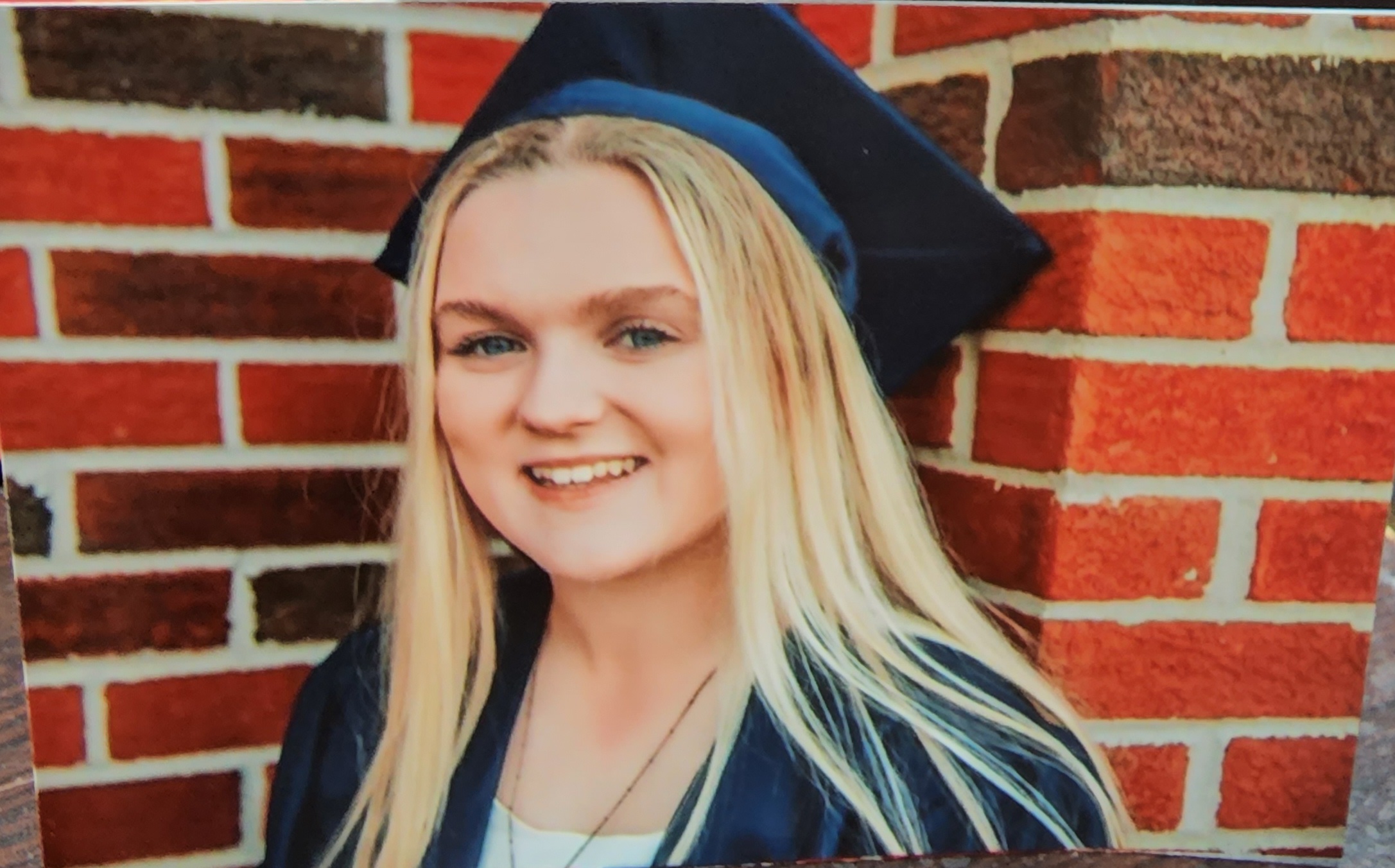 Ella Grace Thompson
Ella is the daughter of Gregory Thompson, Manager of the Greenhill Water & FPA in Lauderdale County.
Ella is a 2022 graduate from Rogers High School in Florence with a 4.3 GPA. Ella is planning to attend University of North Alabama where she will pursue a Degree in Criminal Justice/Sociology.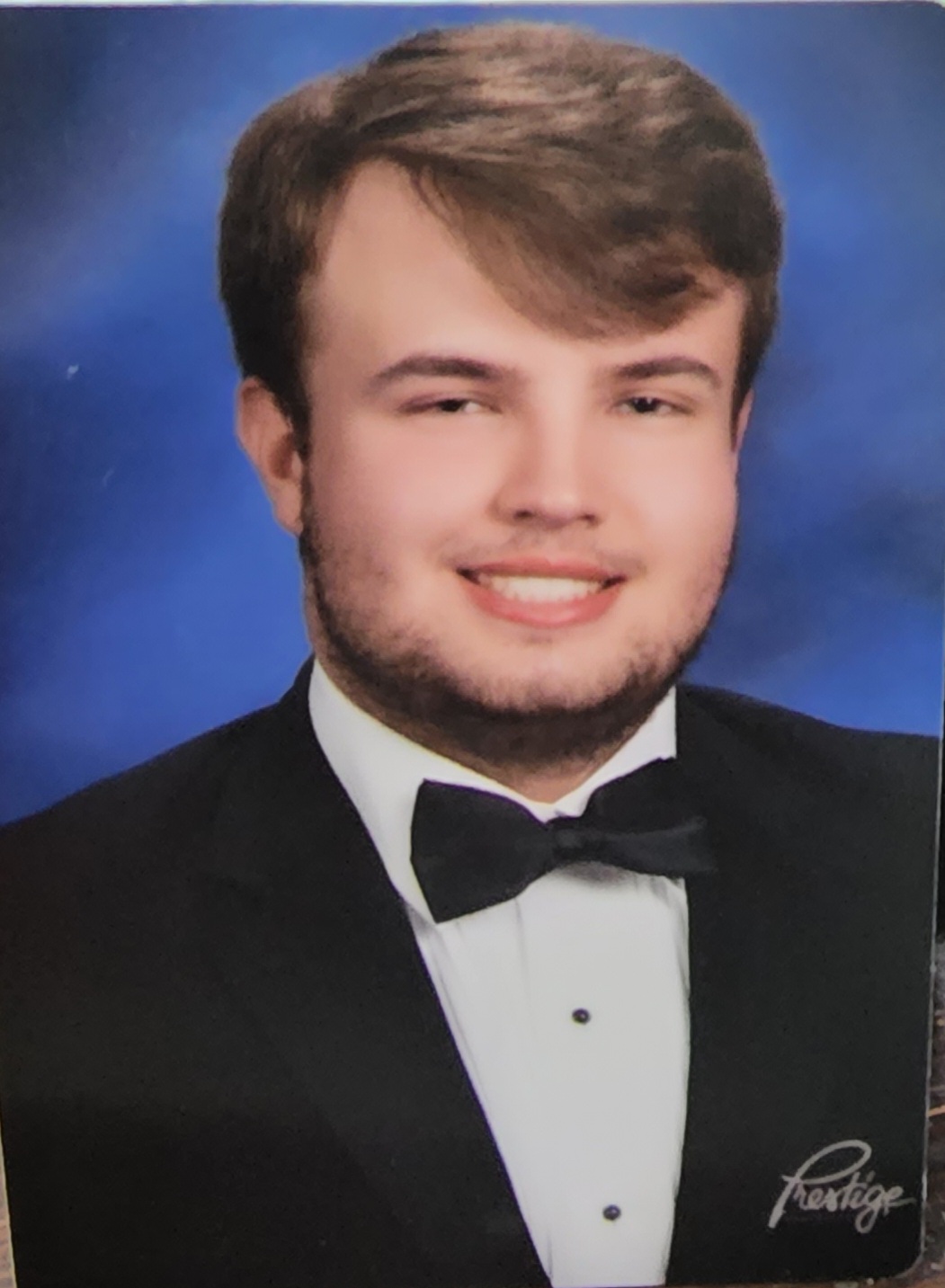 Jacob Lane Harless
Jacob is the son of Sonya Harless, Office Administration of the Owens Cross Roads Water Authority in Madison County.
Jacob is a 2022 graduate from New Hope High School with a 4.3 GPA. Jacob is planning to attend Jacksonville State University where he is pursuing a Degree in Computer Science General (Cybersecurity),
Central Region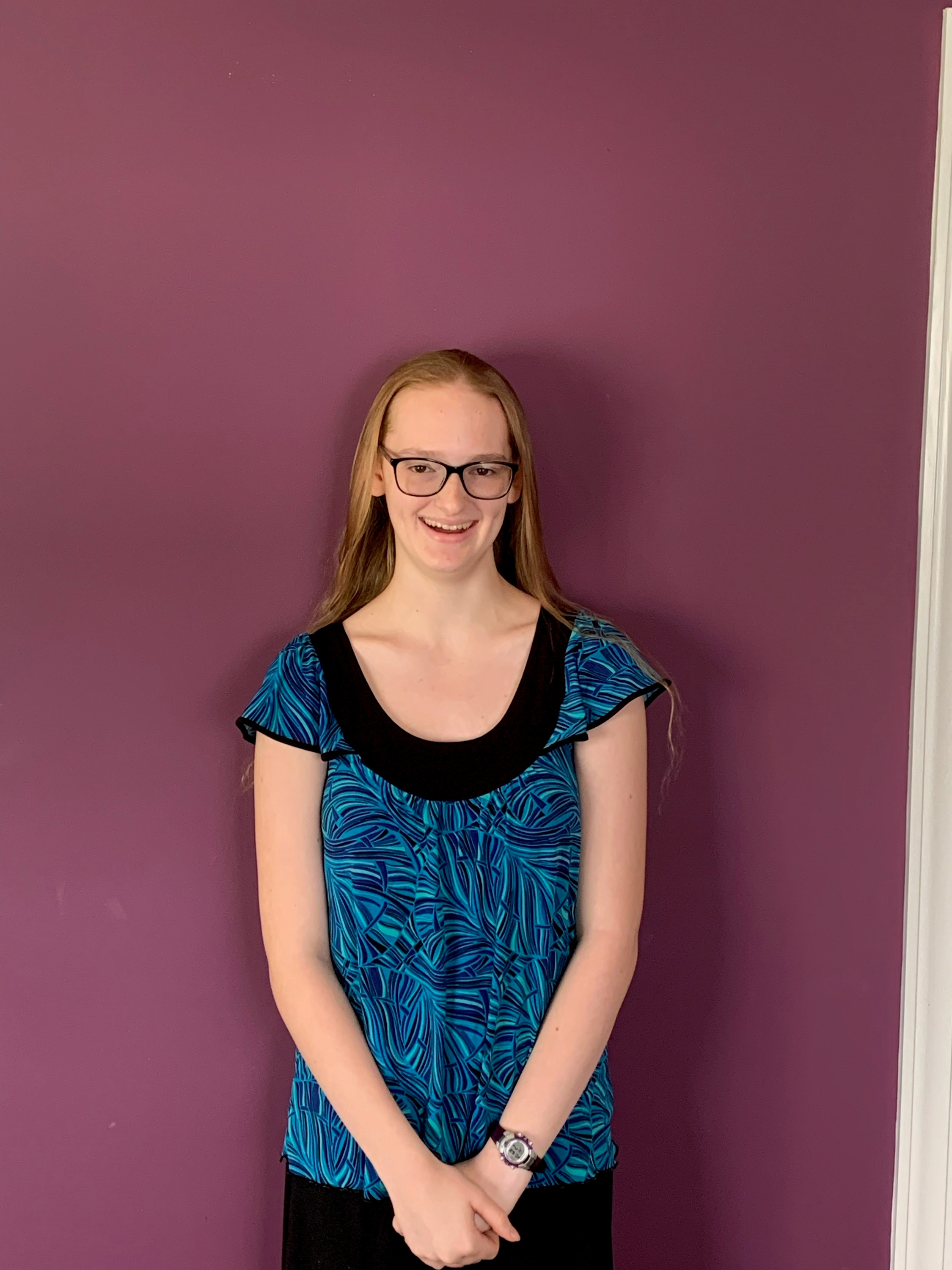 Victoria Lilly Shelby-Shirley
Victoria is the daughter of Robert (Lamar) Shirley, Operator of the City of Calera Water Department in Shelby County.
Victoria is a 2022 graduate from Montevallo High School with a 3.9 GPA. Victoria is planning to attend University of Montevallo where she will pursue a Degree in General Studies and also will start Alabama Rural Water Certification Classes to seek her Grade IV Water License.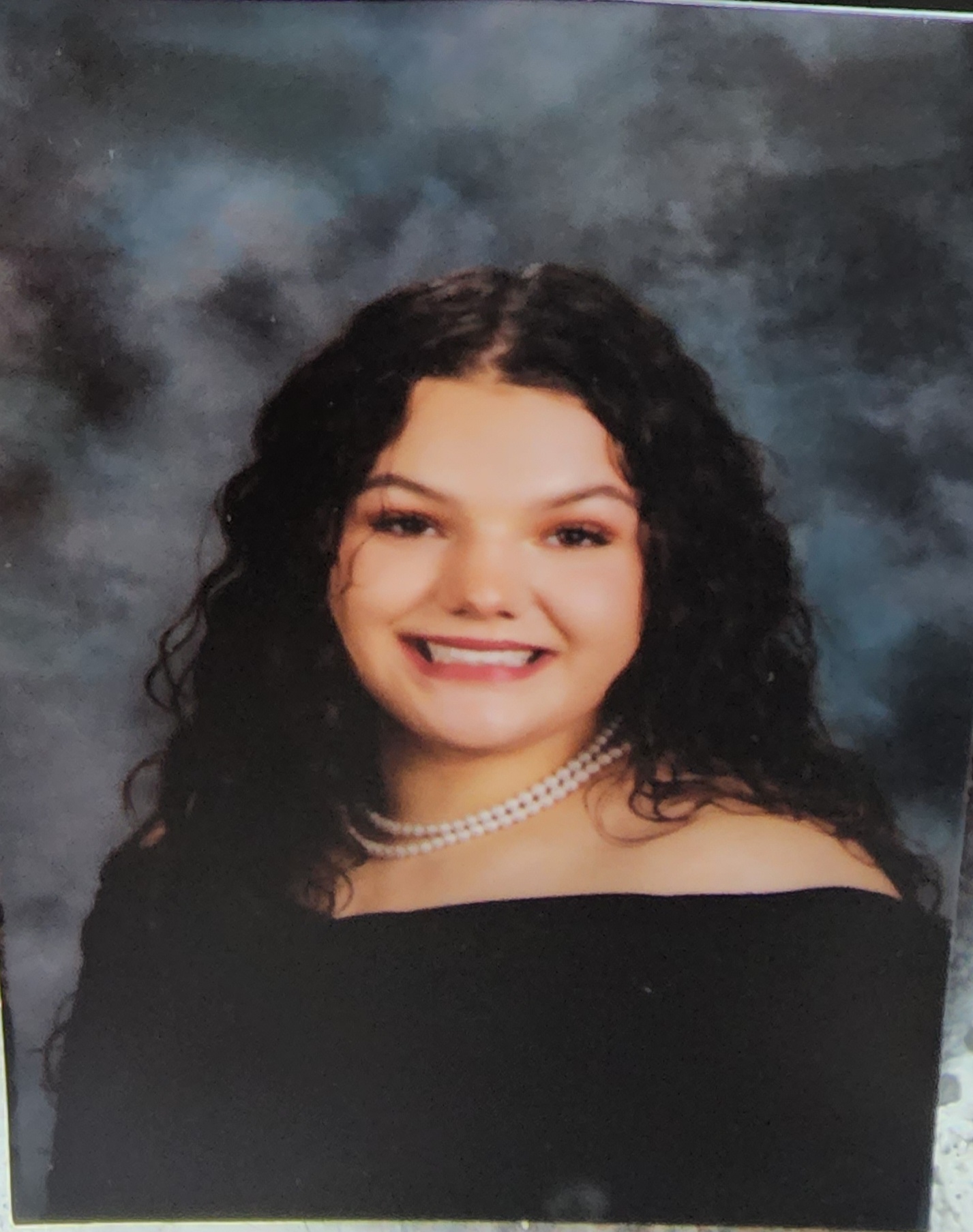 Emilee Grace Brown
Emilee is the daughter of David Brown, Operator of the Central Elmore Water & Sewer Authority in Elmore County.
Emilee is a 2022 graduate from Central High School-Coosa County with a 3.7 GPA. Emilee is currently planning to attend Central Alabama Community College where she will pursue a Degree in Nursing.
Southern Region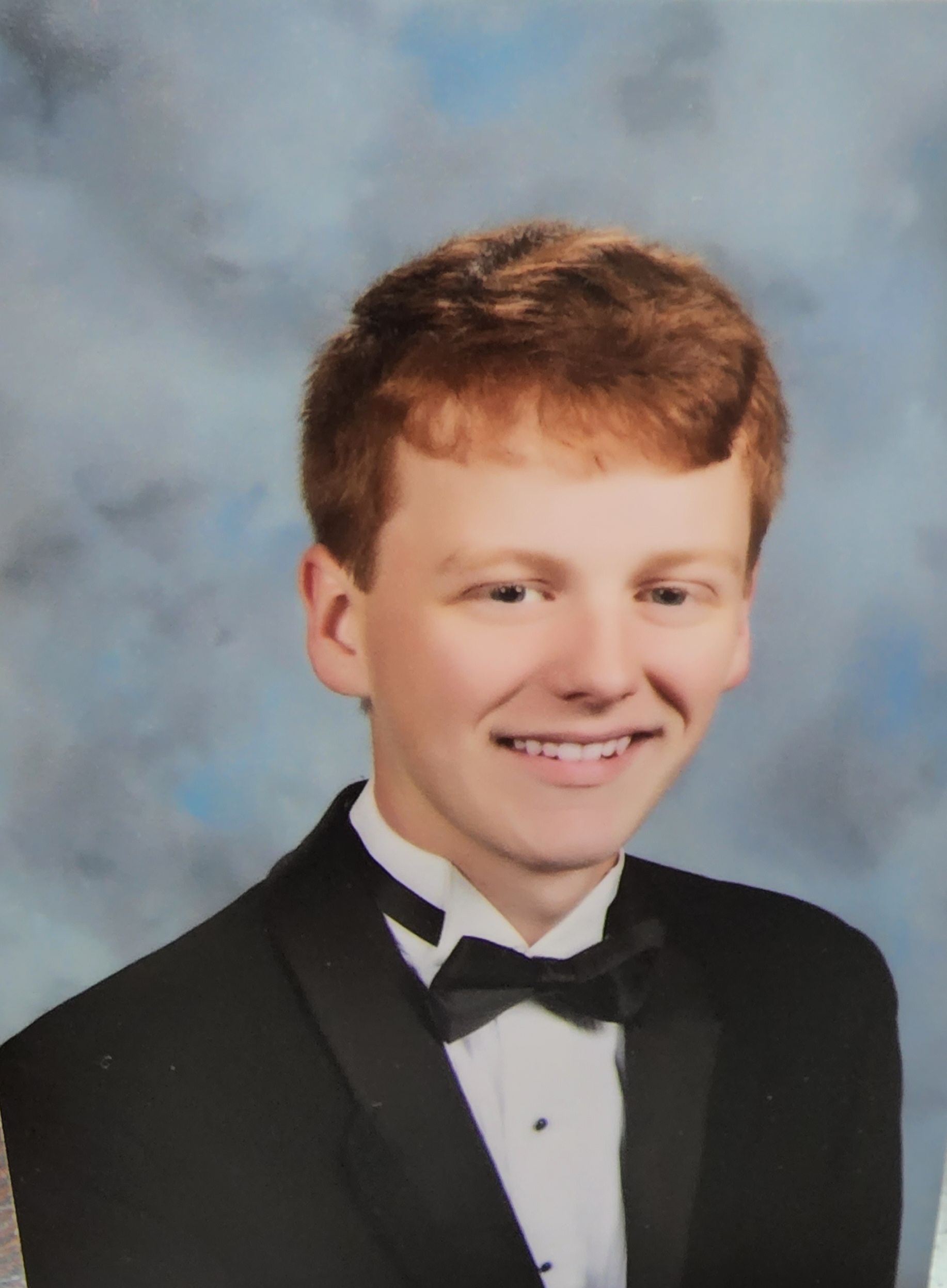 Joshua Hayden Coe
Joshua is the son of Wendy Coe, Office Manager of the Tibbie Water Authority & FPA in Washington County.
Joshua is a 2022 graduate from Washington County High School with a 4.0 GPA. Joshua is planning to attend Coastal Alabama Community College where he will pursue a Degree in Mechanical Engineer.
Congratulations to all our winners!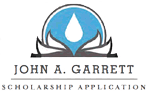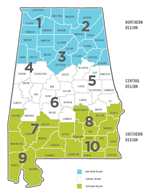 Scholarship Region Map
Start Planning Now!

Save the Dates!



ARWA's 45th Annual Technical Training Conference

See you in
MONTGOMERY, Alabama

March 19-22, 2023



More info coming soon...
Open for Registration

Operator Certification Classes
Water I-II | October 11th, 2022
WW IC (Collections) | October 12th, 2022
WW I-II | October 11th, 2022
Learn More

See all open CEH classes
in our new training section at
training.alruralwater.com

Water University
Utility Management Certification
Learn More

Schedule your own
On-site CEH Training
Earn CEHs

Water Loss Protection
The ARWA/NRWA ServLine Program protects your utility against losses from customers' water leaks, and provides the opportunity for them to add service line repair replacement protection.
Learn more.
---
Pay Online
Pay any ARWA invoice online.
Pay Online
---
ARWA
Alabama Rural Water Association is a non-profit organization representing water and wastewater systems serving rural communities and towns and commercial firms which support these systems.
We provide assistance to comply with State and Federal regulations, to help with management and operational problems, and to stimulate training initiatives.
GET IN TOUCH
Alabama Rural Water Association
2576 Bell Road
Montgomery AL 36117 
Phone: (334) 396-5511
Fax: (334) 396-7090 
Email: arwa@alruralwater.com
Website: www.alruralwater.com