ARWA Newsroom
News
Read recent news announcements and events below:
Operator Certification Revisions
Deadline for comments: February 28th, 2020

ADEM is working on a historic change to the Division 10 Regulations that govern the operator certification program. These changes will impact every utility and operator in the State of Alabama. Your participation in this discussion is strongly encouraged.
Learn More.
2019-2020 Educational Scholarship Awards
Applications for the 2019-2020 Scholarships are due March 30, 2019.
~ Learn More ~
May is time for ARWA to offer assistance to young graduates who are interested in continuing their goals to include a higher educational degree or certification. Meet the 2018-19 Recipients.
2019 ARWA
Awards of Excellence
Our annual Awards recognize water and wastewater operators, managers and others for excellence. The 2019 award winners were recognized at the Awards Luncheon on March 20, 2019. Check back for the details!
ARWA's 41st Annual Technical Training Conference
March 17-20, 2019 - Mobile
It was a great conference!
Highlights online with our Srping Waterline in June!
Special Note on CCRs
ADEM is changing the Consumer Confidence Report Certification Form. To monitor the update and get a copy, go to their website at this link: adem.state.al.us/programs/ water/drinkingwater.cnt
Need assistance with your CCR preparation?
Job Opportunities!


More Job Opportunities
There are more great opportunities on our Classifieds page.
2019 Water Taste Test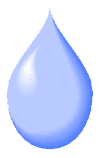 2019 Results online soon!
The Winner of the 2018 Water Taste Test was Leeds Water Works Board. The runner up was Freemanville Water System. Read the full story in the Waterline, 2018 Water Taste Test

.
ARWA Apprenticeship Program
During the 2018 Annual Technical Training Conference, theARWA and the Department of Labor formally adopted the Standards of Apprenticeship for the job of Wastewater System Operator with the ARWA. We are taking applications to sponsor apprentices who wish to become Wastewater Operators. Read more about the new apprenticeship program

.
Roby Visits Alabama
Thursday, April 5, 2018, Mike Albares, Legislative Director for Congresswoman Martha Roby, Alabama's 2nd Congressional District Representative, joined the Alabama Rural Water Association's Executive Director, Kathy Horne, on a tour of a couple of rural water systems in the 2nd District. These systems are similar in the fact that they both serve rural Alabamians and have both been able to benefit from Federal and State funds made available to support rural water utilities provide vital services to the people of Alabama. Read more

.
NRWA Emergency Response Training
ARWA Hosts Training in Orange Beach
Waterline, Spring 2018, By Rob White IV, ARWA Deputy Director - Each year, members of the National Rural Water Association's Emergency Management Committee join together for a day and a half of emergency response training. This year Alabama was chosen as the host state for this event, and what better place to go than Orange Beach for such an occasion? Read the story, 2018_NRWA Emergency Response Training

.
Operator Certification Exam Location Changes
The Alabama water and wastewater operator exams are administered at one of the Computer Based Test (CBT) Exam Centers owned and operated by a company called PSI/AMP. (Formerly Applied Measurement Professionals, PSI has acquired AMP.) This article describes the process and provides the new locations. Operator Certification Exam Location Changes
ARWA's 42nd Annual Technical Training Conference
Mobile, Alabama
March 15-18, 2020
- More -
Open for Registration

Lab Testing Procedures with Hands-On Training (WW)
February 27-Livingston
Learn More and Register

ARWA's 42nd Annual Technical Training Conference (W/WW)
Mobile, Alabama
March 15-18, 2020
Registration is Open!

Grade II/III Water Certification Test Prep (W)
Course starts
March 23-Thorsby
Learn More

Sustainable Utility Management (W/WW)
May 14-Auburn
Learn More

Water University
Utility Management Certification
Learn More

Schedule your own
On-site CEH Training
Earn CEHs

Plan for future training!
Training Calendar


Secure Certificate To provide you with additional protection, we have installed a Secure Certificate which authenticates the ARWA website and encrypts transmitted data such as your name and contact information.
Pay Online
Pay any ARWA invoice online.
Pay Online
Water Loss Protection
The ARWA/NRWA ServLine Program protects your utility against losses from customers' water leaks, and provides the opportunity for them to add service line repair replacement protection. Learn more.
---
ARWA
Alabama Rural Water Association is a non-profit organization representing water and wastewater systems serving rural communities and towns and commercial firms which support these systems.
We provide assistance to comply with State and Federal regulations, to help with management and operational problems, and to stimulate training initiatives.
GET IN TOUCH
Alabama Rural Water Association
2576 Bell Road
Montgomery AL 36117 
Phone: (334) 396-5511
Fax: (334) 396-7090 
Email: arwa@alruralwater.com
Website: www.alruralwater.com