Water and Wastewater Operator Certification
Exam Prep Courses
We offer Water & Wastewater Operator Certification Exam Prep Training Programs.
As a leading training organization in the State, ARWA provides water and wastewater operator certification schools in many locations to fulfill utility needs. In addition, we track continuing education hours (CEHs) and assist with all phases of the process for members of the Society of Water Professionals.
Qualifications and Requirements
The Alabama Department of Environmental Management, Operator Certification Program, Division 335-10-1 regulations define the requirements for certification.

Certification Exams and Renewals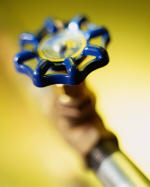 To renew online and get other information on Certifications and Training, visit the ADEM website: adem.alabama.gov.
You may also download and complete a Renewal Application form, then mail it with your payment to:
Operator Certification Program
Alabama Department of Environmental Management
PO Box 301463
Montgomery, Alabama 36130-1463
Quicklinks
Certification Home

Qualifications

Test Prep Courses

Preparing for W/WW operator certification testing?
Our Test Prep courses are offered statewide!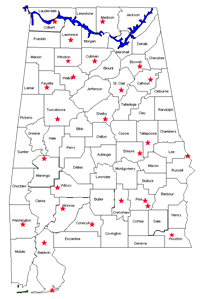 Check the Calendar for upcoming Certification and CEH training.
Open for Registration

Operator Certification Classes
Water I-II | Jan 5th, 2024
WW III-IV | Jan 16th, 2024
Learn More

See all open CEH classes
in our new training section at
training.alruralwater.com

Water University
Utility Management Certification
Learn More

Schedule your own
On-site CEH Training
Earn CEHs

Water Loss Protection
The ARWA/NRWA ServLine Program protects your utility against losses from customers' water leaks, and provides the opportunity for them to add service line repair replacement protection.
Learn more.
---
Pay Online
Pay any ARWA invoice online.
Pay Online
---
ARWA
Alabama Rural Water Association is a non-profit organization representing water and wastewater systems serving rural communities and towns and commercial firms which support these systems.
We provide assistance to comply with State and Federal regulations, to help with management and operational problems, and to stimulate training initiatives.
GET IN TOUCH
Alabama Rural Water Association
2576 Bell Road
Montgomery AL 36117 
Phone: (334) 396-5511
Fax: (334) 396-7090 
Email: arwa@alruralwater.com
Website: www.alruralwater.com