Water University


Get certified in the UMC Program at Water U in these easy steps:
Complete Application (pdf)
Order Study Guide
(this page)
Pay Application and Exam Fee
(once application is approved)
Pass the UMC exam

To learn more about Water University, visit the national website at wateruniversity.org.
Utility Management Certification
Order a Study Guide
Utility Management Certification Study Guide
The Utility Management Certification Study Guide has been specifically tailored to prepare you for the online Utility Management Certification Exam. The Study Guide was developed by utility management professionals that worked on both the content of the book and the exam. The study guide contains three sections that mirror the content of the online exam and each section contains review questions to better prepare you for what you are will see at exam time.

$55 per guide

(Call for volume discount information.)
Notes: Price includes shipping and handling. All manuals are shipped via the US Postal Service or UPS. Delivery times may vary based upon ARWA inventory.

UMC Study Guide Order Form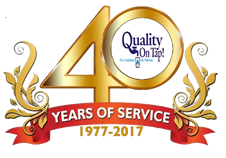 Open for Registration

Operation and Maintenance for Water and Wastewater Pumps and Panels (W/WW)
Oct 23-Vernon
Nov 8-Thomasville
Learn More

Water and Wastewater Utility Management Training
Oct 23-Monroeville
Oct 30-Rainbow City
Nov 1-Jemison
Nov 15-Jasper
Nov 29-Enterprise
Learn More

Sustainable Utility Management (WW)
Oct 18-Alexander City
Learn More

Understanding and Complying with Sanitary Sewer Overflow Permit Requirements (WW)
Oct 18-Livingston
Dec 6-Auburn
Learn More

Water University
Utility Management Certification
Learn More

Schedule your own
On-site CEH Training
Earn CEHs

Plan for future training!
Training Calendar

Pay Online
Pay any ARWA invoice online.
Pay Online
Water Loss Protection
The ARWA/NRWA ServLine Program protects your utility against losses from customers' water leaks, and provides the opportunity for them to add service line repair replacement protection. Learn more.
---
ARWA
Alabama Rural Water Association is a non-profit organization representing water and wastewater systems serving rural communities and towns and commercial firms which support these systems.
We provide assistance to comply with State and Federal regulations, to help with management and operational problems, and to stimulate training initiatives.
GET IN TOUCH
Alabama Rural Water Association
2576 Bell Road
Montgomery AL 36117 
Phone: (334) 396-5511
Fax: (334) 396-7090 
Email: arwa@alruralwater.com
Website: www.alruralwater.com
SEARCH

Custom Search
GET SOCIAL

Follow us on Facebook