ARWA Workers' Comp Fund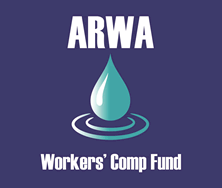 Underwritten by the
Municipal Workers Compensation Fund
www.almwcf.org

Introducing the ARWA Workers' Comp Fund!
The ARWA Workers' Compensation Insurance Program (underwritten by the Municipal Workers Compensation Fund), is a brand-new opportunity for members of the Alabama Rural Water Association to save money on Workers Compensation Insurance.
** Members who have enrolled in the program are enjoying significant savings and in most cases did so without changing their current insurance agent who issued their workers comp insurance through this program! **
Who is eligible?
All publicly organized members of the Alabama Rural Water Association.
What are the benefits?
Program participants will have access to…
Safety Services
Dedicated Safety Team
www.losscontrol.org/about/loss-control-staff.html
Access to members of a dedicated loss control safety team across the state of Alabama.
Safety Video Library
http://www.losscontrol.org/safety-video-library.html
Access a library of over 500 videos that can be used to satisfy the needs of any safety training program.
Dedicated Hotline
http://losscontrol.org/employment-hotline.html
FREE legal support on all employment related questions such as hiring and dismissing employees.
Claim Form Library


www.almwcf.org/claims.html

Find and download state mandated claim forms easily and instantly.
Other Services
Special Premium Discounts
Special low-rates for water and wastewater systems.
Special Premium Financing
Special financing allows insurance payments to be spread over a 12 month period.
Member Dividends
This is a non-profit program that pays back dividends to members annually.
Get a Free Quote!
You have nothing to lose by indicating your interest. You may either:
Complete the form below and someone will contact you.
Call at your convenience 1-877-92-WATER (1-877-929-2837).
Thank you for your interest and participation. If you have any questions, please call the ARWA Office at (334) 396-5511.