Continuing Education
Wastewater Process Monitoring and Control
FREE Training Opportunity!
Description | Agenda
Dates and Locations |Register


You will want to register now to be a part of this educational opportunity.
We strongly encourage you to attend!!
January 15 - Atmore
Register soon!

Description
The Alabama Rural Water Association is providing a FREE WW Process Monitoring and Control Training Session at the West Escambia WW Plant in Atmore, Alabama on January 15, 2020.
This training will be FREE OF CHARGE.
To Register... choose one:

OR
Save a copy of this PDF registration to your desktop.
Open the saved PDF file (do not try to complete and send in your browser)
Fill in the training registration form, then
- Email - save and email it to arwaservices@alruralwater.com,
- Fax - print and fax it to 334-396-7090, or
- Mail - mail it to us.
WW Process Monitoring and Control
Information and Registration Form (pdf)
Complete and email or fax this registration to us.
We look forward to seeing you!
Agenda
Time
Event
8:00 a.m. - 8:15 a.m.
ARWA Welcome / Introduction
8:15 a.m. - 10:15 a.m.
Activated Sludge Operation & Control
10:15 a.m. - 11:30 a.m.
Manipulating Your Microbiology
11:30 a.m. - 12:30 p.m.
LUNCH (On your own)
12:30 p.m. - 1:15 p.m.
Manipulating Your Microbiology (cont.)
1:15 p.m. - 3:30 p.m.
Operational Strategies
3:30 p.m. - 4:00 p.m.
Q&A / Review / Evaluations

Session Instructor: Pat Beamon

This Training Session will provide
7.0 Wastewater CEHs
Subject to ADEM Approval.
Training is provided as a joint effort of the
Alabama Rural Water Association
and the USDA Rural Development
Date and Location
Date
Location
January 15
Atmore Water & Sewer Department
369 East Avenue
Atmore, AL 36502 (Google Map)
Register Online
Having trouble with your registration?
If you have trouble with our "I am not a Robot" spam blocker, please save the PDF brochure, fill it out, and email, fax, or mail it to us instead. Thanks!
ARWA's 42nd Annual Technical Training Conference
Mobile, Alabama
March 15-18, 2020
- More -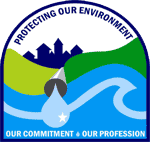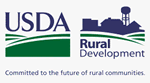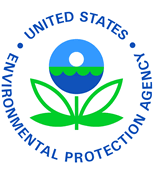 Open for Registration

Lab Testing Procedures with Hands-On Training (WW)
February 27-Livingston
Save the Date!

ARWA's 42nd Annual Technical Training Conference
Mobile, Alabama
March 15-18, 2020
Registration is Open!

Sustainable Utility Management (W/WW)
May 14-Auburn
Learn More

Water University
Utility Management Certification
Learn More

Schedule your own
On-site CEH Training
Earn CEHs

Plan for future training!
Training Calendar


Secure Certificate To provide you with additional protection, we have installed a Secure Certificate which authenticates the ARWA website and encrypts transmitted data such as your name and contact information.
Pay Online
Pay any ARWA invoice online.
Pay Online
Water Loss Protection
The ARWA/NRWA ServLine Program protects your utility against losses from customers' water leaks, and provides the opportunity for them to add service line repair replacement protection. Learn more.
---
ARWA
Alabama Rural Water Association is a non-profit organization representing water and wastewater systems serving rural communities and towns and commercial firms which support these systems.
We provide assistance to comply with State and Federal regulations, to help with management and operational problems, and to stimulate training initiatives.
GET IN TOUCH
Alabama Rural Water Association
2576 Bell Road
Montgomery AL 36117 
Phone: (334) 396-5511
Fax: (334) 396-7090 
Email: arwa@alruralwater.com
Website: www.alruralwater.com