Membership Information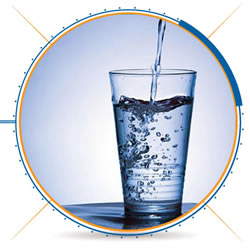 ARWA members become part of a team that works day and night all year long to support the over 500 water and wastewater utilities in the State of Alabama. We have built a solid reputation of trust in the industry and provide a constant presence throughout the State.
Water/Wastewater Members
Primary memberships are available to Community Water and Wastewater Systems. Membership also includes Non-Transient/Non Community Systems and Transient Non-Community Systems.
Learn more about Water/Wastewater Memberships.
Associate Members
Non-voting Associate Members include Suppliers of Goods and Services and Industrial Users. Being an Associate Member of the Alabama Rural Water Association will provide your group with access to events that utilities participate in, as well as coverage of the State through many marketing opportunities.
Learn more about Associate Membership.
2020 ARWA Member Directory
Submission Deadline: September 27, 2019
We are in the process of updating Member listing information for the 2020 ARWA Membership Directory. For Associate Members, we are continuing the category section where associate members can be found by product and/or service. This is to enhance the Directory and to better market your company. Please complete your listing form and include up to three categories from the Category listing.
Return it to the ARWA to be included in the directory FREE OF CHARGE. We must have your signature and selection of categories on this form faxed to the ARWA at 334-396-7090 or emailed to jerenaw@alruralwater.com by 9/27/2019 to be included in this section.
2020 ARWA Associate Member Directory Listing (pdf)
During the month of August, a Company Representative of MediaEdge Communications will be contacting Associate Members regarding advertising in the publication. We hope you will join other ARWA Associate Members through your participation.

Open for Registration

Basic Water Distribution / Wastewater Collection Operation & Maintenance (W/WW)
Oct 22-Thomasville
Nov 7-Decatur
Learn More

Water I/II Certification Test Prep (W)
Starts Oct 21-Monroeville
Learn More

Water and Wastewater Utility Management Training (W/WW)
3:30-9:00 pm-Dinner Included!
Oct 24-Cullman
Oct 29-Wetumpka
Nov 7-Gulf Shores
Nov 19-Tuscaloosa
Nov 21-Selma
Learn More

Wastewater Process Monitoring and Control (WW)
Nov 6-Northport
Learn More

Practical Microscope Use (WW)
Dec 18-Troy
Learn More

ARWA's 42nd Annual Technical Training Conference
Mobile, Alabama
March 15-18, 2020
Room Reservations are Open!

Water University
Utility Management Certification
Learn More

Schedule your own
On-site CEH Training
Earn CEHs

Plan for future training!
Training Calendar


New! To provide our members with additional protection, we have implemented a Secure Certificate on our website. This authenticates the ARWA website and encrypts transmitted data such as name and contact information. You will see a lock symbol, a green color, or the https:// secure protocol in the address bar of your browser.
Pay Online
Pay any ARWA invoice online.
Pay Online
Water Loss Protection
The ARWA/NRWA ServLine Program protects your utility against losses from customers' water leaks, and provides the opportunity for them to add service line repair replacement protection. Learn more.
---
ARWA
Alabama Rural Water Association is a non-profit organization representing water and wastewater systems serving rural communities and towns and commercial firms which support these systems.
We provide assistance to comply with State and Federal regulations, to help with management and operational problems, and to stimulate training initiatives.
GET IN TOUCH
Alabama Rural Water Association
2576 Bell Road
Montgomery AL 36117 
Phone: (334) 396-5511
Fax: (334) 396-7090 
Email: arwa@alruralwater.com
Website: www.alruralwater.com