Membership Information
Join today!
Membership Application (pdf)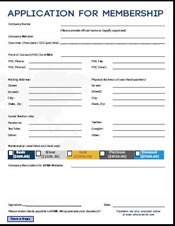 ARWA Associate
Membership Brochure
Associate Memberships
Eligibility:
- Suppliers of Goods and Services
- Industrial Users
Why Choose Us?
Our team works day and night all year long to support the over 500 water and wastewater utilities in the State of Alabama. We have built a solid reputation of trust in the industry and provide a constant presence throughout the State. Being an Associate Member of the Alabama Rural Water Association will provide your group with access to events utilities are interested in participating in, as well as coverage of the State through many marketing opportunities.
Presence SHARED WITH YOUR COMPANY
As the Primary Support Membership organization for water and wastewater groups in the State of Alabama, it is imperative that the Alabama Rural Water Association work to maintain a positive and constant presence throughout the State. By joining our Association as an Associate Member, your company will get to share in the benefit of all of that constant and hard work.
Use our meticulously cultivated and mature network and platform in Alabama to instantly boost your company's reputation within this space simply by virtue of association.
ANNUAL TECHNICAL TRAINING CONFERENCE
Averaging over 1,000 attendees and 140 exhibitors, this conference is one of the biggest of its kind in the Southeastern United States. A large number of utilities in the State are represented at this event. This is the premier event in Alabama to get your company noticed.
JOINT CONFERENCE WITH FLORIDA
We partner with our neighboring Rural Water Association in order to bring training to the Florida Panhandle and the Alabama Coast. We alternate years hosting this event in Alabama.
DOZENS OF TRAINING EVENTS ANNUALLY
Throughout the year, the ARWA hosts dozens of one-day training events offering Continuing Education Hours (CEHs) to water and wastewater professionals in Alabama. We regularly work with Associate Members to fill those agendas!
PRINT AND DIGITAL ADVERTISING
The ARWA is constantly producing informational material in both print and digital spaces offering plenty of sponsorship and advertising opportunity for our Associate Members .
EXTENDED AUDIENCE
The ARWA's partnerships with numerous State and Federal agencies such as (but not limited to) ADEM, USDA, DOE, ADECA, EPA, OWR, EMA, Homeland Security, DOL, and the Dept. of Agriculture offers a broad spectrum of exposure to any company with an Associate Membership with the ARWA.
Strong Partnership
We look forward to working with you!
We at the Alabama Rural Water Association realize the value in being able to offer our members a great service at the lowest possible cost. Your partnership can help us maintain that goal while providing your group a platform for ultimate saturation and exposure in Alabama's Water and Wastewater Industry.
If you are new to ARWA, we look forward to a long and prosperous partnership. If you are one of our many existing partners, we want to say THANK YOU!!! and we are happy to move into the future with your company's continued support of our Association.
For additional information, read through our Associate Membership Brochure (pdf).
Associate Membership Information and Dues
The Alabama Rural Water Association has always offered our Associate Members a fantastic 'Basic' Membership with the Association that offers a solid entry level of exposure to the ARWA's member utilities. The ARWA has also always offered a variety of options in addition to the 'Basic' Membership that allow for our Associate Members to acquire additional levels of exposure and participation.
We are pleased to now offer the opportunity to Bundle participation with the Association. A feature that has been frequently requested by our most active Associate Members, no longer will you have to go through the approval process for each event you wish to sponsor or participate with. Write one check and get everything you need!
We now offer five levels of membership. Details on each are described in the Brochure. Information on Associate Membership Levels
Basic - $500
Silver - $2,500
Gold - $3,500
Platinum - $4,750
Diamond - $7,500
* Note: Approximately 15% of your annual dues is non-deductible and used to provide professional representation of your interests in the legislature.
Associate Membership Brochure
Download the entire ARWA Associate Membership Brochure (pdf) [3 MB].
Download by page.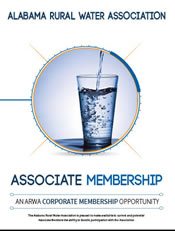 Page 1
Cover (pdf)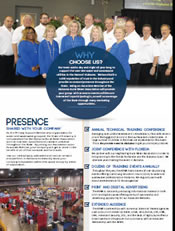 Page 2
Why Choose ARWA? (pdf)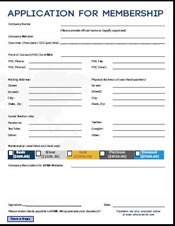 Page 5
Membership Application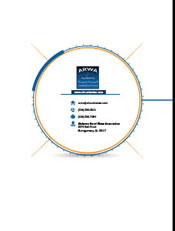 Back Cover - ARWA
Associate Membership
Brochure - (pdf)

AL/FL Joint Technical Training Conference
Open for Registration
May 20-21, 2020
Panama City Beach, FL
- Register -
ARWA's 42nd Annual Technical Training Conference
Mobile, Alabama

Rescheduled


July 5 - 8, 2020
- Register -
Open for Registration

Proposed Operator Cert Regs and New AWIA Reqts (W/WW)
Online Training Webinar
April 2-was Anniston
April 16-was Eufaula
May 6-was Greenville
June 4-was Sheffield
Learn More and Sign Up

Wastewater Process Monitoring & Control (WW)
Online Training Webinar
Apr 8-was Monroeville
Learn More and Sign Up

Grade II/III Water Certification Test Prep (W)
RESCHEDULED
MORE INFO SOON
Course starts
April 20-Thorsby
Learn More

Sustainable Utility Management (W/WW)
Online Training Webinar
May 14-was Auburn
Learn More and Sign Up

AL/FL Joint Technical Training Conference (W/WW)
OPEN FOR REGISTRATION
May 20-21, 2020
Panama City Beach, Florida
LEARN MORE & REGISTER

ARWA's 42nd Annual Technical Training Conference (W/WW)
Mobile, Alabama
July 5 - 8, 2020
RESCHEDULED
LEARN MORE & REGISTER

Water University
Utility Management Certification
Learn More

Schedule your own
On-site CEH Training
Earn CEHs

Plan for future training!
Training Calendar

Secure Certificate To provide you with additional protection, we have installed a Secure Certificate which authenticates the ARWA website and encrypts transmitted data such as your name and contact information.
Pay Online
Pay any ARWA invoice online.
Pay Online
Water Loss Protection
The ARWA/NRWA ServLine Program protects your utility against losses from customers' water leaks, and provides the opportunity for them to add service line repair replacement protection. Learn more.
---
ARWA
Alabama Rural Water Association is a non-profit organization representing water and wastewater systems serving rural communities and towns and commercial firms which support these systems.
We provide assistance to comply with State and Federal regulations, to help with management and operational problems, and to stimulate training initiatives.
GET IN TOUCH
Alabama Rural Water Association
2576 Bell Road
Montgomery AL 36117 
Phone: (334) 396-5511
Fax: (334) 396-7090 
Email: arwa@alruralwater.com
Website: www.alruralwater.com