Salary and Employee Benefits Survey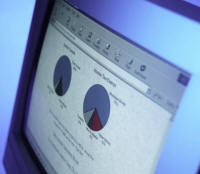 Please help us!
Fill out this survey for our next update!
Order Salary Survey Results

Contact our office

Due to numerous requests for updated Salary information of Alabama Water and Wastewater Utility Personnel, the ARWA is conducting the following Salary and Employee Benefits Survey. We would greatly appreciate your participation in providing current information so that an accurate database of water and wastewater utility personnel salaries can be developed. This data collection will be helpful in comparing salaries of water and wastewater employees in similar positions and employed by similar operations.
            To participate please complete this survey questionnaire (pdf).  All salaries should be shown as annual amounts excluding benefits and overtime.  Also, please indicate whether the employee is full time or part time.  If a position is part-time, please indicate the number of hours worked per week.  If you have more than one full time or part time employee, in the same position (for example several operators,) make sure the years of service is recorded so that a more realistic average salary may be calculated. 
If a benefit package is offered to employees, please complete the benefit package information at the end of this survey. However, this information will not be added to the salary figures for purposes of this survey.
Open and complete and email the survey online or print the survey by following the link below:
You may participate with this survey by completing and returning it to the ARWA, 2576 Bell Road, Montgomery, AL 36117.
If you have any questions, please call the ARWA Office at (334) 396-5511. Thank you for your interest and participation.
Mail the survey to us at:
Alabama Rural Water Association
2576 Bell Road
Montgomery, AL 36117
---
* If you do not have the Acrobat Portable Document Format (PDF)

Reader software on your PC, load it first by following this Get Acrobat link. This link will open a new browser window and assist you in downloading the software.