Asset Management Service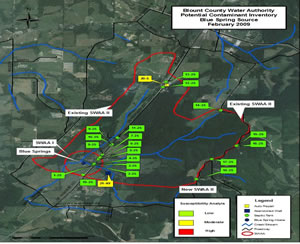 Data Collection Includes the location and age in most cases of:
Valves, Meters, Manholes, Lift Stations, PRV's, Hydrants and much more!
Data provided at Sub Meter Accuracy
Providing accurate inventories of utility assets utilizing "State of the Art" GPS Equipment & Sophisticated GIS Software

Critical Asset Management
Let the Alabama Rural Water Association (ARWA) help you manage your utility's critical assets in the field.
Utilizing "State of the Art" GPS Equipment and the latest in GIS Software, the ARWA can create a database inventory of all of your critical assets which will allow you to track the age, in most cases of your critical components, to make replacement cost projections, and to better manage your utility with the utmost efficiency.
The ARWA has personnel with over ten years experience in data collection and management. ARWA services will not be rendered by a licensed surveyor. The ARWA does not offer this service as a licensed surveyor or professional engineer.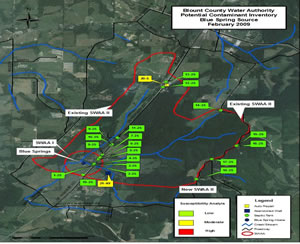 Data Collection Includes the location and age in most cases of:
Valves, Meters, Manholes, Lift Stations, PRV's, Hydrants and much more!
Data provided at Sub Meter Accuracy
The ARWA Can provide Your
Utility with:
Complete Critical Component Information
Accurate Paper Maps
Map Books
Electronic Data
GIS Data Viewer
Data Updates
Data Maintenance
Accurate Inventory

Download the program brochure (pdf).
Contact us now!
The dollars you save in replacement costs and more efficient management can help you meet budget deficits and build the reserve accounts necessary for operational needs or emergency situations.

Thank you for your interest and participation. If you have any questions, please call the ARWA Office at (334) 396-5511.
* For information on the Acrobat Portable Document Format (PDF) Reader software, visit our Software page.