United States Geological Survey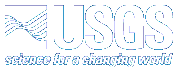 United States Geological Survey - Alabama District Office
Alabama District Office
United States Geological Survey
Alabama District Office
AUM TechnaCenter
75 TechnaCenter Drive
Montgomery, AL 36117
telephone: (334) 395-4120
fax: (334) 395-4168
web: al.water.usgs.gov

As one of the 48 Districts in the Water Resources Division of the U.S. Geological Survey, the Alabama District is an integral part of a Federal agency devoted to data collection, applied science, and dissemination of information.
The Alabama District has two offices - the main District Office in Montgomery and the Field Office in Tuscaloosa.
The Alabama District provides relevant, unbiased, water-resources information and expertise needed by others to achieve the best use and management of water resources in Alabama.
The Alabama District collects data, conducts interpretive water-resources appraisals and research, and disseminates information in a timely manner. Studies encompass the four following areas:
HYDROLOGIC-DATA COLLECTION
HYDROLOGIC-DATA BASES
HYDROLOGIC STUDIES
HYDROLOGIC-ANALYTICAL TECHNIQUES