USDA Farm Service Agency (FSA)



United States
Department of Agriculture
Farm Services Agency (FSA)

Daniel Robinson
State Director
USDA-FSA
4121 Carmichael Road, Suite 600
Montgomery, AL  36106
Phone:  334-279-3500
Web: www.fsa.usda.gov/al
The Farm Service Agency (FSA) traces its beginnings to 1933, in the depths of the Great Depression. The agency has gone through many transformations since that time, as well as several different name changes. The main goal of the FSA continues to focus on providing America's farmers with a strong safety net through the administration of farm commodity programs. FSA also implements ad hoc disaster programs. FSA's long-standing tradition of conserving the nation's natural resources continues through the Conservation Reserve Program (CRP).
CRP is a very well-known program, particularly among agricultural producers.  CRP protects millions of acres of American topsoil from erosion and is designed to safeguard the Nation's natural resources.  By reducing water runoff and sedimentation, CRP protects groundwater and helps improve the condition of lakes, rivers, ponds, and streams.  Acreage enrolled in the CRP is planted to resource-conserving vegetative covers, making the program a major contributor to increased wildlife populations in many parts of the country.
CRP is a voluntary program that helps eligible applicants safeguard environmentally sensitive land for conservation benefits. Applicants determined eligible for enrollment in CRP plant long-term, resource-conserving covers to control soil erosion, improve water and air quality and develop wildlife habitat. In return, FSA provides participants with rental payments and cost-share assistance. Contract duration is between 10 to 15 years.
FSA administers two types of CRP sign-ups – CRP General Sign-Up and CRP Continuous Sign-Up.  Applicants can offer land for CRP general sign-up enrollments only during designated sign-up periods announced by the USDA Secretary of Agriculture.  Offers are subject to competitive bidding.  For CRP continuous sign-up, environmentally desirable land devoted to certain conservation practices may be enrolled at any time. These offers are automatically accepted provided the land and applicant meet certain eligibility requirements. Offers for continuous sign-up are not subject to competitive bidding.
CRP offers a variety of conservation practices from which applicants may choose when considering suitable covers to apply to the land.  Riparian buffers, wildlife habitat buffers, wetland buffers, filter strips, wetland restoration, grass waterways, contour grass strips, and shallow water areas for wildlife are some of the most popular beneficial practices that are available for consideration, but many others are also available.
Land within an Environmental Protection Agency (EPA)-designated public wellhead area may also be eligible for enrollment on a continuous basis.

For more detailed information regarding FSA programs, upcoming general CRP sign-ups, or to offer land for continuous CRP sign-up, contact your local FSA office.  To find a local office, visit FSA's Web site at: offices.sc.egov.usda.gov/locator/app?state=al&agency=fsa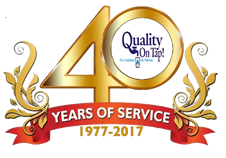 Recommended Resources
NRWA - National Rural Water Association
ADECA - Alabama Department of Economic and Community Development
ADEM - Alabama Department of Environmental Management
AEMA - Alabama Office of Emergency Management
CPYRWMA - Choctawhatchee, Pea and Yellow Rivers Watershed Management Authority - Watershed Management Plan
GSA - Geological Survey of Alabama
OWR - Alabama Office of Water Resources
RSA - The Retirement Systems of Alabama
SEIB - Alabama State Employees Insurance Board
USDA-FSA - United States Department of Agriculture - Farm Services Agency (FSA)
USDA-RD - United States Department of Agriculture - Rural Development
USDM - US Drought Monitor
USGS - US Geological Service
Open for Registration

Basic Laboratory Procedures and Hands-On Training (W)
Jul 11-Fayette
Jul 18-Millbrook
Learn More

Water University
Utility Management Certification
Learn More

Schedule your own
On-site CEH Training
Earn CEHs

Plan for future training!
Training Calendar

Water Loss Protection
The ARWA/NRWA ServLine Program protects your utility against losses from customers' water leaks, and provides the opportunity for them to add service line repair replacement protection. Learn more.
Online CEH Training
ARWA's partnetship with SunCoast Learning provides quality online training, written FOR water and wastewater professionals BY water and wastewater professionals. Learn more.
Pay Online
Pay any ARWA invoice online.
Pay Online
Want Online Bill Pay for your Customers?
Team up with ARWA & nexcheckGov for Payment Processing, Debt Collection Services, and Online Solutions for your utility. Learn more.
---
ARWA
We are a non-profit organization representing water and wastewater systems serving rural communities and towns and commercial firms which support these systems. We provide assistance to comply with State and Federal regulations, to help with management and operational problems, and to stimulate training initiatives. Learn more about us.
GET IN TOUCH
Alabama Rural Water Association
2576 Bell Road
Montgomery AL 36117 
Phone: (334) 396-5511
Fax: (334) 396-7090 
Email: arwa@alruralwater.com
Website: www.alruralwater.com
SEARCH

Custom Search

Visit us on Facebook at facebook.com/alruralwater.
Follow us to keep up with the latest activities, training opportunities, and events!