Alabama State Employees' Insurance Board


Alabama State Employees'
Insurance Board (SEIB)

Administering Health Benefits with Excellence
Physical Address:
201 South Union Street, Suite 200
Montgomery, AL 36104
Mailing Address:
P.O. Box 304900
Montgomery, AL 36130
Toll-Free Phone: (866) 836 - 9737
Phone: (334) 263-8341
About State Employees' Insurance Board
Alabama Legislative Act 1965-833 established the State Employees' Insurance Board (SEIB) in 1965. Its current operating authority can be found in Section 36-29 Code of Alabama 1975. The SEIB was initially empowered by the Legislature to establish a health insurance plan for State employees. The eleven-member Board is composed of the five members of the State Personnel Board, the Director of the Finance Department, the Secretary-Treasurer of the Employees' Retirement System of Alabama, two elected active state employees and two elected retired state employees.
The SEIB is an agency of the State of Alabama and is responsible for various aspects of the administration of four benefit plans and programs: State Employees' Health Insurance Program (SEHIP), Local Government Health Insurance Program (LGHIP), Flexible Employees' Benefit Plan and Alabama Health Insurance Plan (AHIP).

State Employees' Health Insurance Plan & Local Government Health Insurance Program
The SEIB serves as the Plan Administrator for the SEHIP and the LGHIP. These are self-insured comprehensive health benefit plans serving approximately 120,000 active and retired State and local government employees and their dependents. As Plan Administrator, the SEIB is primarily responsible the control and supervision for the SEHIP and the LGHIP. The SEIB is also responsible for designing benefits and setting premiums.
The SEIB contracts with third parties to carry out various functions of the SEHIP and the LGHIP. Contracts are awarded by the SEIB after a competitive, nationwide bid process. The SEIB currently contracts with the following entities:
Blue Cross Blue Shield of Alabama - Claims Administrator,
Alabama Department of Public Health – State Worksite Wellness Program Administrator.
Blue Cross' primary function is to process all claims for the SEHIP and the LGHIP. Among others, Blue Cross also performs the following functions:
Customer service,
Provider network design and service,
Case management,
Utilization review,
Pharmacy benefit management.

To determine your Utility's eligibility contact the Local Government Health Insurance at the telephone number above or visit www.alseib.org.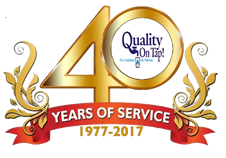 Recommended Resources
NRWA - National Rural Water Association
ADECA - Alabama Department of Economic and Community Development
ADEM - Alabama Department of Environmental Management
AEMA - Alabama Office of Emergency Management
CPYRWMA - Choctawhatchee, Pea and Yellow Rivers Watershed Management Authority - Watershed Management Plan
GSA - Geological Survey of Alabama
OWR - Alabama Office of Water Resources
RSA - The Retirement Systems of Alabama
SEIB - Alabama State Employees Insurance Board
USDA-FSA - United States Department of Agriculture - Farm Services Agency (FSA)
USDA-RD - United States Department of Agriculture - Rural Development
USDM - US Drought Monitor
USGS - US Geological Service
Open for Registration

Basic Laboratory Procedures and Hands-On Training (W)
Jul 11-Fayette
Jul 18-Millbrook
Learn More

Water University
Utility Management Certification
Learn More

Schedule your own
On-site CEH Training
Earn CEHs

Plan for future training!
Training Calendar

Water Loss Protection
The ARWA/NRWA ServLine Program protects your utility against losses from customers' water leaks, and provides the opportunity for them to add service line repair replacement protection. Learn more.
Online CEH Training
ARWA's partnetship with SunCoast Learning provides quality online training, written FOR water and wastewater professionals BY water and wastewater professionals. Learn more.
Pay Online
Pay any ARWA invoice online.
Pay Online
Want Online Bill Pay for your Customers?
Team up with ARWA & nexcheckGov for Payment Processing, Debt Collection Services, and Online Solutions for your utility. Learn more.
---
ARWA
We are a non-profit organization representing water and wastewater systems serving rural communities and towns and commercial firms which support these systems. We provide assistance to comply with State and Federal regulations, to help with management and operational problems, and to stimulate training initiatives. Learn more about us.
GET IN TOUCH
Alabama Rural Water Association
2576 Bell Road
Montgomery AL 36117 
Phone: (334) 396-5511
Fax: (334) 396-7090 
Email: arwa@alruralwater.com
Website: www.alruralwater.com
SEARCH

Custom Search

Visit us on Facebook at facebook.com/alruralwater.
Follow us to keep up with the latest activities, training opportunities, and events!