The Retirement Systems of Alabama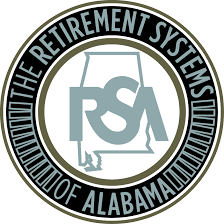 The Retirement Systems of Alabama
www.rsa-al.gov

The Retirement Systems of Alabama
P.O. Box 302150
Montgomery, AL 36130-2150
Phone
877-517-0200
334-517-7000
Fax
877-517-0021
334-517-7001
EMAIL
Member.Services@rsa-al.gov
Making decisions about retirement is serious business-especially today.   You are making decisions which will impact the rest of your life and in most cases, in your beneficiary's life.  If you are unable to have all your questions answered over the phone, you can easily meet our counselors in person.
We offer our members opportunities to meet with RSA counselors at our headquarters building in Montgomery, as well as locations throughout the state.  The RSA also offers many educational opportunities through our retirement and mid-career seminars at convenient locales around Alabama.
Mission Statement
The Mission of the Retirement Systems of Alabama is to serve the interests of our members by preserving the excellent benefits and soundness of the Systems at the least expense to the state of Alabama and all Alabama taxpayers.
Personal Service for RSA members
Whether you are a teacher, bus driver, state or local employee, judge, or state policeman, the RSA provides a number of personal services and educational opportunities for our members.  This information is a guide to keep for those times you need to contact the RSA either by phone, in person, or online.
Online Services
The RSA is available to you whenever you want and wherever you are by simply going online at www.rsa-al.gov.  Many times the information you need can be found online without picking up the phone or making an appointment to visit our headquarters in Montgomery.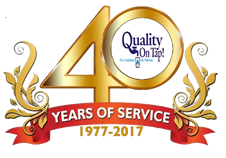 Recommended Resources
NRWA - National Rural Water Association
ADECA - Alabama Department of Economic and Community Development
ADEM - Alabama Department of Environmental Management
AEMA - Alabama Office of Emergency Management
CPYRWMA - Choctawhatchee, Pea and Yellow Rivers Watershed Management Authority - Watershed Management Plan
GSA - Geological Survey of Alabama
OWR - Alabama Office of Water Resources
RSA - The Retirement Systems of Alabama
SEIB - Alabama State Employees Insurance Board
USDA-FSA - United States Department of Agriculture - Farm Services Agency (FSA)
USDA-RD - United States Department of Agriculture - Rural Development
USDM - US Drought Monitor
USGS - US Geological Service
Open for Registration

Basic Laboratory Procedures and Hands-On Training (W)
Jul 11-Fayette
Jul 18-Millbrook
Learn More

Water University
Utility Management Certification
Learn More

Schedule your own
On-site CEH Training
Earn CEHs

Plan for future training!
Training Calendar

Water Loss Protection
The ARWA/NRWA ServLine Program protects your utility against losses from customers' water leaks, and provides the opportunity for them to add service line repair replacement protection. Learn more.
Online CEH Training
ARWA's partnetship with SunCoast Learning provides quality online training, written FOR water and wastewater professionals BY water and wastewater professionals. Learn more.
Pay Online
Pay any ARWA invoice online.
Pay Online
Want Online Bill Pay for your Customers?
Team up with ARWA & nexcheckGov for Payment Processing, Debt Collection Services, and Online Solutions for your utility. Learn more.
---
ARWA
We are a non-profit organization representing water and wastewater systems serving rural communities and towns and commercial firms which support these systems. We provide assistance to comply with State and Federal regulations, to help with management and operational problems, and to stimulate training initiatives. Learn more about us.
GET IN TOUCH
Alabama Rural Water Association
2576 Bell Road
Montgomery AL 36117 
Phone: (334) 396-5511
Fax: (334) 396-7090 
Email: arwa@alruralwater.com
Website: www.alruralwater.com
SEARCH

Custom Search

Visit us on Facebook at facebook.com/alruralwater.
Follow us to keep up with the latest activities, training opportunities, and events!