Alabama Office of Water Resources (OWR)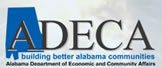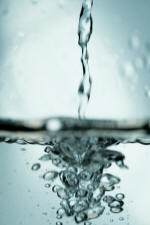 Alabama Office of
Water Resources
OWR Website

ADECA's Office of Water Resources administers programs for river basin management, river assessment, water supply assistance, water conservation, flood mapping, the National Flood Insurance Program and water resources development.
Further, OWR serves as the state liaison with federal agencies on major water resources related projects and conducts any special studies on instream flow needs as well as administering environmental education and outreach programs to increase awareness of Alabama's water resources.
Examples of the functions of OWR include but are not limited to:
Floodplan Management
Drought Planning and Management
Water Management
Interstate Water Issues (i.e., Alabama-Coosa-Tallapoosa and Apalachicola-Chattahoochee-Flint River Basins)
Alabama Water Resources Commission
OWR administering the Water Use Reporting Program which requires all major water users in the State to report annual water withdrawals by all public water systems, non-public users withdrawing 100,000 gallons of water or more per day and irrigation users with the capacity to use 100,000 gallons of water or more per day.
OWR Website: adeca.alabama.gov/Divisions/owr/Pages/
2017 OWR Surface Water Assessment Report

The 2017 OWR Surface Water Assessment Report contains OWR's assessment of water use (both withdrawals and net consumption) for the 2010 and 2040 time periods, estimates of streamflows for subbasins and locations throughout Alabama, and a comparison of water use and streamflows.
You can download the 2017 OWR Surface Water Assessment Report as well as other information at adeca.alabama.gov/Divisions/owr/watermanagement/Pages/Reports-and-Information.aspx.
For additional information, contact:
Office of Water Resources
Alabama Center for Commerce
401 Adams Avenue
P. O. Box 5690
Montgomery, Alabama 36130-5690
Call (334) 242-5499
Toll Free 1-877-252-9283
Toll Free 1-877-ALA-WATER
Email water@adeca.alabama.gov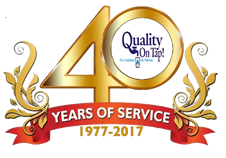 Recommended Resources
NRWA - National Rural Water Association
ADECA - Alabama Department of Economic and Community Development
ADEM - Alabama Department of Environmental Management
AEMA - Alabama Office of Emergency Management
CPYRWMA - Choctawhatchee, Pea and Yellow Rivers Watershed Management Authority - Watershed Management Plan
GSA - Geological Survey of Alabama
OWR - Alabama Office of Water Resources
RSA - The Retirement Systems of Alabama
SEIB - Alabama State Employees Insurance Board
USDA-FSA - United States Department of Agriculture - Farm Services Agency (FSA)
USDA-RD - United States Department of Agriculture - Rural Development
USDM - US Drought Monitor
USGS - US Geological Service
Open for Registration

AL/FL Joint Technical Training Conference (W/WW)
May 28-30 - Gulf Shores AL
Registration Info

Sustainable Utility Management (W/WW)
April 16 - Ozark
May 9 - Double Springs
Learn More

Maintenance of Valves and Tanks (W)
Apr 18-Rainbow City
Apr 23-Troy
May 2-Northport
May 9-Orange Beach
Learn More

Understanding and Complying with Sanitary Sewer Overflow Permit Requirements (WW)
Apr 25-Atmore
May 16-Jemison
Learn More

Water University
Utility Management Certification
Learn More

Schedule your own
On-site CEH Training
Earn CEHs

Plan for future training!
Training Calendar

Water Loss Protection
The ARWA/NRWA ServLine Program protects your utility against losses from customers' water leaks, and provides the opportunity for them to add service line repair replacement protection. Learn more.
Online CEH Training
ARWA's partnetship with SunCoast Learning provides quality online training, written FOR water and wastewater professionals BY water and wastewater professionals. Learn more.
Pay Online
Pay any ARWA invoice online.
Pay Online
Want Online Bill Pay for your Customers?
Team up with ARWA & nexcheckGov for Payment Processing, Debt Collection Services, and Online Solutions for your utility. Learn more.
---
ARWA
We are a non-profit organization representing water and wastewater systems serving rural communities and towns and commercial firms which support these systems. We provide assistance to comply with State and Federal regulations, to help with management and operational problems, and to stimulate training initiatives. Learn more about us.
GET IN TOUCH
Alabama Rural Water Association
2576 Bell Road
Montgomery AL 36117 
Phone: (334) 396-5511
Fax: (334) 396-7090 
Email: arwa@alruralwater.com
Website: www.alruralwater.com
SEARCH

Custom Search

Visit us on Facebook at facebook.com/alruralwater.
Follow us to keep up with the latest activities, training opportunities, and events!