Geological Survey of Alabama


Geological Survey
of Alabama
www.gsa.state.al.us
Berry H. (Nick) Tew, Jr.
State Geologist/Oil and Gas Supervisor
205.247.3679 phone
Pat O'Neil
Director, Groundwater Assessment Program
205.247.3586 phone
Mailing
P.O. Box 869999
Tuscaloosa, AL 35486-6999
Physical Address:
420 Hackberry Lane
Tuscaloosa, Alabama 35401
The Geological Survey of Alabama, established in 1848, provides service and information to Alabama and its citizens as a natural resource data gathering and research agency. As part of its mission, GSA explores and evaluates the mineral, water, energy, biological, and other natural resources of the State of Alabama and conducts basic and applied research in these fields.
GSA can be reached by e-mail at info@gsa.state.al.us.
Offices are located in Walter Bryan Jones and Mary Harmon Bryant Halls on The University of Alabama campus in Tuscaloosa.
Office hours are 8 a.m. to 12 noon and 1 p.m. to 5 p.m., Monday through Friday. We welcome visitors.
Read more at www.gsa.state.al.us
Staff Directory at www.gsa.state.al.us/inter/staff
State Oil and Gas Board


State Oil and Gas Board
The State Oil and Gas Board of Alabama is a regulatory agency of the State of Alabama with the statutory charge of preventing waste and promoting the conservation of oil and gas while ensuring the protection of both the environment and the correlative rights of owners.
The Board is granted broad authority in Alabama oil and gas conservation statutes to promulgate and enforce rules and regulations to ensure the conservation and proper development of Alabama's petroleum resources.
The Board consists of three members appointed by the Governor of the State for a term of six years. The State Geologist serves as State Oil and Gas Supervisor and ex officio Secretary of the Board. The Supervisor is charged with the duty of enforcing all rules, regulations, and orders promulgated by the Board.
The official records of the agency are housed in the Board's main office in Tuscaloosa, and a regional office is located in Mobile. Search the Board's electronic databases or select a topic to obtain other information on Alabama's oil and gas resources and the activities and services of the Board.
Read more at www.gsa.state.al.us/ogb/ogb.html.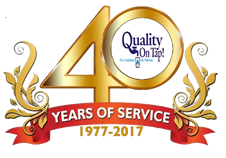 Recommended Resources
NRWA - National Rural Water Association
ADECA - Alabama Department of Economic and Community Development
ADEM - Alabama Department of Environmental Management
AEMA - Alabama Office of Emergency Management
CPYRWMA - Choctawhatchee, Pea and Yellow Rivers Watershed Management Authority - Watershed Management Plan
GSA - Geological Survey of Alabama
OWR - Alabama Office of Water Resources
RSA - The Retirement Systems of Alabama
SEIB - Alabama State Employees Insurance Board
USDA-FSA - United States Department of Agriculture - Farm Services Agency (FSA)
USDA-RD - United States Department of Agriculture - Rural Development
USDM - US Drought Monitor
USGS - US Geological Service
Open for Registration

AL/FL Joint Technical Training Conference (W/WW)
May 28-30 - Gulf Shores AL
Registration Info

Sustainable Utility Management (W/WW)
April 16 - Ozark
May 9 - Double Springs
Learn More

Maintenance of Valves and Tanks (W)
Apr 18-Rainbow City
Apr 23-Troy
May 2-Northport
May 9-Orange Beach
Learn More

Understanding and Complying with Sanitary Sewer Overflow Permit Requirements (WW)
Apr 25-Atmore
May 16-Jemison
Learn More

Water University
Utility Management Certification
Learn More

Schedule your own
On-site CEH Training
Earn CEHs

Plan for future training!
Training Calendar

Water Loss Protection
The ARWA/NRWA ServLine Program protects your utility against losses from customers' water leaks, and provides the opportunity for them to add service line repair replacement protection. Learn more.
Online CEH Training
ARWA's partnetship with SunCoast Learning provides quality online training, written FOR water and wastewater professionals BY water and wastewater professionals. Learn more.
Pay Online
Pay any ARWA invoice online.
Pay Online
Want Online Bill Pay for your Customers?
Team up with ARWA & nexcheckGov for Payment Processing, Debt Collection Services, and Online Solutions for your utility. Learn more.
---
ARWA
We are a non-profit organization representing water and wastewater systems serving rural communities and towns and commercial firms which support these systems. We provide assistance to comply with State and Federal regulations, to help with management and operational problems, and to stimulate training initiatives. Learn more about us.
GET IN TOUCH
Alabama Rural Water Association
2576 Bell Road
Montgomery AL 36117 
Phone: (334) 396-5511
Fax: (334) 396-7090 
Email: arwa@alruralwater.com
Website: www.alruralwater.com
SEARCH

Custom Search

Visit us on Facebook at facebook.com/alruralwater.
Follow us to keep up with the latest activities, training opportunities, and events!