Alabama Department of Environmental Management


Alabama Department of
Environmental Management
adem.alabama.gov
Water: adem.alabama.gov/programs/water

Alabama is blessed with a wealth and variety of natural resources which provide significant social, economic, and environmental benefits and opportunities for the citizens of Alabama. The mission at ADEM is to assure for all citizens of the State a safe, healthful, and productive environment.
Water Programs at adem.alabama.gov/programs/water
Municipal Water Section (as of September 2017)
Municipal Section, Chief
Emily Anderson - (334) 271-7801
Administrative Assistant II
Mattie Caldwell (334) 271-7810
Municipal Branch Water Division
Lance R. LeFleur, Director
Marilyn Elliott, Deputy Director
Water Supply Branch Technical Staff
Dennis Harrison, Branch Chief
334-271-7774
ddh@adem.state.al.us
Louise Williams, Branch Secretary
334-271-7773
lwilliams@adem.state.al.us
Surface Water Team
Jim Arnold, Chief, Surface Source Section
334-271-7777
jma@adem.state.al.us
Tom DeLoach, Monitoring & Compliance Engineer
334-271-7791
tsd@adem.state.al.us
Benny Laughlin, Chemical Sampling, Monitoring & Compliance
334-271-7775
bal@adem.state.al.us
Laura Taylor, Lead/Copper Monitoring, CCR Coordinator/Risk Management Coordinator
334-271-7820
lat@adem.state.al.us
Mark Chapman, Engineer (North District), Capacity Development
334-271-7790
mac@adem.state.al.us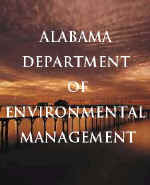 Tom Garrett, Engineer (East District), Branch Database Coordinator & AWOP Coordinator
334-271-7931
thg@adem.state.al.us
William McClimans, Engineer (West District), DBRP Stage II/LT1/LT2 SWT Rule Coordinator
334-271-7985
wdm@ademlstate.al.us
Arshasmine Tellis, Purchase Systems & SDWIS
334-271-7935
astellis@adem.state.al.us
Marilyn Williams, ASAII, Imaging Coordinator
334-271-7702
mcwilliams@adem.state.al.us
Groundwater Team
George Cox, Chief, Ground Source Section
334-271-7778
gmc@adem.state.al.us
Claude McDonald, Vulnerability Assessments Coordinator & Fluoride Coordinator
334-271-7793
cem@adem.state.al.us
Ed Jackson, Non Community System Compliance
334-271-7821
rej@adem.state.al.us
Jeff Williams, Non Community Inspector, Segmental System Compliance
334-271-7780
jsw@adem.state.al.us
Mike Dunson, Section Secretary
334-271-7781
mdunson@adem.state.al.us
Jack Mobley, Engineer (Southeast District)
334-271-7776
tjmobley@adem.state.al.us
Loren Crawford, Engineer (Central District) Radon Coordinator
334-271-7788
llc@adem.state.al.us
Chavon McNeil, Engineer (Southwest District) Groundwater Rule
334-271-7957
cmcneil@adem.state.al.us
Aimee White, Engineer, (Northeast District) Permitting Database
334-271-7779
abwhite@adem.state.al.us
Donna Barton, ASAII, Imaging Coordinator
334-271-7726
dbarton@adem.state.al.us
Drinking Water, SRF Program
Aubrey White
334-271-7711
ahw@adem.state.al.us
James Dailey
334-271-7805
jwd@adem.state.al.us
Water/Wastewater Operator Certification
James Grassiano, Chief
334-279-3071
gwj@adem.state.al.us
Shane Brown
334-274-4221
bsm@adem.state.al.us
Tom Madigan
334-271-7802
twm@adem.state.al.us

For more information, check the ADEM Web Site at:
http://adem.alabama.gov/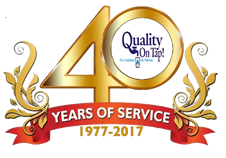 Recommended Resources
NRWA - National Rural Water Association
ADECA - Alabama Department of Economic and Community Development
ADEM - Alabama Department of Environmental Management
AEMA - Alabama Office of Emergency Management
CPYRWMA - Choctawhatchee, Pea and Yellow Rivers Watershed Management Authority - Watershed Management Plan
GSA - Geological Survey of Alabama
OWR - Alabama Office of Water Resources
RSA - The Retirement Systems of Alabama
SEIB - Alabama State Employees Insurance Board
USDA-FSA - United States Department of Agriculture - Farm Services Agency (FSA)
USDA-RD - United States Department of Agriculture - Rural Development
USDM - US Drought Monitor
USGS - US Geological Service
Water Loss Protection
The ARWA/NRWA ServLine Program protects your utility against losses from customers' water leaks, and provides the opportunity for them to add service line repair replacement protection. Learn more.
Online CEH Training
ARWA's partnetship with SunCoast Learning provides quality online training, written FOR water and wastewater professionals BY water and wastewater professionals. Learn more.
Pay Online
Pay any ARWA invoice online.
Pay Online
Want Online Bill Pay for your Customers?
Team up with ARWA & nexcheckGov for Payment Processing, Debt Collection Services, and Online Solutions for your utility. Learn more.
---
ARWA
We are a non-profit organization representing water and wastewater systems serving rural communities and towns and commercial firms which support these systems. We provide assistance to comply with State and Federal regulations, to help with management and operational problems, and to stimulate training initiatives. Learn more about us.
GET IN TOUCH
Alabama Rural Water Association
2576 Bell Road
Montgomery AL 36117 
Phone: (334) 396-5511
Fax: (334) 396-7090 
Email: arwa@alruralwater.com
Website: www.alruralwater.com
SEARCH

Custom Search

Visit us on Facebook at facebook.com/alruralwater.
Follow us to keep up with the latest activities, training opportunities, and events!