Do You Need Training?
Please help us help you!
Fill out this survey!
Another Training Resource
NRWA Webinars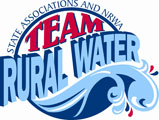 The NRWA website offers webinars on timely water and wastewater topics.
To see current offerings,
go to http://nrwa.org/
ARWA offers training in many areas and can customize training to meet your needs!
We are always open to suggestions.

Do You Need Training?
Survey/Request Form (pdf)

To send us your comments and training requests, complete the pdf survey and send it to us. If you prefer, you may print the survey page and mail or fax it to us at:

Alabama Rural Water Association
2576 Bell Road
Montgomery, AL 36117

Fax: 334-396-7090
You can also contact us with your request.
Complete the Contact Us form.