Continuing Education
Electrical Training and Pump Maintenance
September 27 - Russellville

Register by September 24, 2018

Make Plans to Attend!

Description
The Alabama Rural Water Association is providing a FREE "Electrical Training & Pump Maintenance" Training Session at the City Board of Education in Russellville, Alabama on September 27, 2018.
This training will be FREE OF CHARGE.
You will want to register now to be a part of this educational opportunity. We strongly encourage you to attend!!
To Register... choose one:
OR
Save a copy of the PDF registration to your desktop.
Open the saved PDF file (do not try to complete and send in your browser)
Fill in the training registration form, then
- Email - save and email it to arwaservices@alruralwater.com,
- Fax - print and fax it to 334-396-7090, or
- Mail - mail it to us.
Electrical Training and Pump Maintenance Information and Registration (pdf)
Complete, then email or fax this registration to us.
Agenda
Time
Event
8:00 AM—8:15 AM
Material Introduction
ARWA
8:15 AM—11:30 AM
Electrical Training - Troubleshooting

11:30 AM—12:30 PM
LUNCH
(On your own)
12:30 PM—3:30 PM
Pump Maintenance
Troubleshooting / Rebuild
3:30 PM—4:00 PM
Review / Evaluations


This Training Session will provide :
7.0 Wastewater CEHs
With ADEM Approval
Training is provided as a joint effort of the
Alabama Rural Water Association
and the USDA Rural Development
Date and Location
Date
Location
Registration
Deadline
Sep 27
City of Russellville
Board of Education
1945 Waterloo Rd.
Russellville, AL 35653 (Google Map)
Sep 24
Register Now
Having trouble with your registration?

If you have trouble with our "I am not a Robot" spam blocker, please save the PDF brochure (below), fill it out, and email, fax, or mail it to us instead. Thanks!
Electrical Training and Pump Maintenance Information and Registration (pdf)
Complete, then email or fax this registration to us.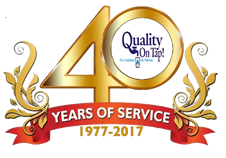 Operator Certification Test Preparation Classes are available statewide!
See what's on the schedule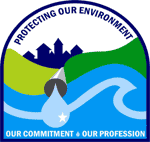 Open for Registration

Operation and Maintenance for Water and Wastewater Pumps and Panels (W/WW)
Sep 27-Daleville
Oct 11-Boaz
Oct 23-Vernon
Nov 8-Thomasville
Learn More

Electrical Training and Pump Maintenance (WW)
Sep 27-Russellville
Learn More

Understanding and Complying with Sanitary Sewer Overflow Permit Requirements (WW)
Oct 18-Livingston
Dec 6-Auburn
Learn More

Water and Wastewater Utility Management Training
Oct 16-Decatur
Oct 23-Monroeville
Oct 30-Rainbow City
Nov 1-Jemison
Nov 15-Jasper
Nov 29-Enterprise
Learn More

Water University
Utility Management Certification
Learn More

Schedule your own
On-site CEH Training
Earn CEHs

Plan for future training!
Training Calendar

Visit us on Facebook!

Water Loss Protection
The ARWA/NRWA ServLine Program protects your utility against losses from customers' water leaks, and provides the opportunity for them to add service line repair replacement protection. Learn more.
Online CEH Training
ARWA's partnetship with SunCoast Learning provides quality online training, written FOR water and wastewater professionals BY water and wastewater professionals. Learn more.
Pay Online
Pay any ARWA invoice online.
Pay Online
Want Online Bill Pay for your Customers?
Team up with ARWA & nexcheckGov for Payment Processing, Debt Collection Services, and Online Solutions for your utility. Learn more.
---
ARWA
We are a non-profit organization representing water and wastewater systems serving rural communities and towns and commercial firms which support these systems. We provide assistance to comply with State and Federal regulations, to help with management and operational problems, and to stimulate training initiatives. Learn more about us.
GET IN TOUCH
Alabama Rural Water Association
2576 Bell Road
Montgomery AL 36117 
Phone: (334) 396-5511
Fax: (334) 396-7090 
Email: arwa@alruralwater.com
Website: www.alruralwater.com
SEARCH

Custom Search

Visit us on Facebook at facebook.com/alruralwater.
Follow us to keep up with the latest activities, training opportunities, and events!