District 3

Isaac Howard, III
Margaret, AL
Isaac Howard, III, ARWA Board of Director
Isaac Howard, III is currently the Mayor of Margaret and employed with Trussville Utilities.
He serves on the Alabama Rural Water Association Board of Directors and he is a member of the Society of Water Professionals.
Isaac has been employed by the City of Margaret for 19 years and has been employed with Trussville Utilities for 3 years.
Isaac has been in the water and wastewater industry for 33 years. He has a Grade 1 Water and Wastewater Certification with Alabama Department Environmental Management. In addition, he is certified in cross-connection control, Hazmat A/O, and is a certified firefighter a first responder.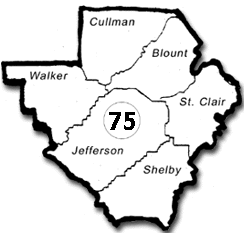 District 3 represents Cullman, Blount, Walker, Jefferson, St. Clair, and Shelby counties and 75 Public Water Utilities.