District 2

Don Sims
Decatur, AL
Don Sims
ARWA Board of Director
For over 30 years Don Sims has been General Manager of West Morgan East Lawrence Water and Sewer Authority. He holds a Grade II Alabama Water Operator Certificate.
He is also a member of the Society of Water Professionals and American Water Works Association. Don is currently serving as a Board Member of the Alabama Rural Water Association Board of Directors where he is a member of the Legislative Committee.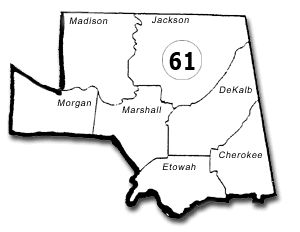 District 2 represents Madison, Jackson, Morgan, Marshall, DeKalb, Etowah, and Cherokee counties and 61 Public Water Utilities.